Home » Half Day Tour » Tanah Lot Sunset
Tanah Lot Sunset
About Trip
Tanah lot sunset tour is a half – day tour which offers you the beauty of Balinese temple on rock which is surrounded by the sea water. We will pick you up at 01.30 PM and drive you to the Royal Family Temple, Taman Ayun Temple. Then, we are going to Alas Kedaton, a temple which is located in a forest inhabited by thousand of monkeys. After that, we will go a coffee plantation to see how luwak coffee is made and produced. Our last stop is Tanah Lot Temple, a temple which is built on a large coral rock in the sea. You will be amazed with the incredible sunset view offered.
PICK UP TIME : 01.30 pm
ITINERARY :
01.30pm – Hotel

02.00 – 02.30 Taman ayun temple

03.00 – 03.30 alas kedaton temple

04.00 – 04.30 coffe plantation

05.00 – 06.30 tanah lot temple

07.30pm – Hotel
Taman ayun temple
Taman Ayun Temple is a landmark in the village of Mengwi, Badung regency, located 17km northwest of Denpasar. This temple complex boasts magnificent traditional architectural features throughout its courtyards and enclosures as well as expansive garden landscapes comprised of lotus and fish ponds. The temple was built circa 1634 by the then ruler of the Mengwi kingdom, Tjokerda Sakti Blambangan, with Chinese architectural inspirations, and underwent a significant restoration project in 1937. Towering tiers from the temple shrines make up most of the profile of Taman Ayun and are a gesture of the people of Mengwi's reverence to their deified noble ancestors, for the temple complex is considered the 'mother temple' of Mengwi.
Alas kedaton temple
Alas Kedaton Monkey Forest and Sanctuary ('Obyek Wisata Alam Alas Kedaton' in its local designation) is located in the village of Kutuh in the district of Marga, Tabanan, approximately 25km northeast of Denpasar, the island's provincial capital city, and 4.5km from Tabanan. The small forest of 12ha is inhabited by hundreds of grey long-tailed macaques (Macaca fascicularis). Alas Kedaton Monkey Forest is easily regarded as the island's 'other monkey forest' after the most prominent and often visited Ubud Monkey Forest with its band of monkeys. Kedaton is rather off the beaten track as it is located quite far from the main tourist destinations of the island.
Coffe plantation
the coffee grows at the foot of the Hill. the beautiful scenery of green hills make the atmosphere while drinking coffee feels comfortable. To keep the coffee aroma, all processes are made from a natural process, drying coffee beans using the Sun and the process of roasting coffee is still using the firewood. This process keeps the coffee always in best quality. Relax with a cup of coffee accompanied by a beautiful natural landscape. In addition to drinking coffee here there are interesting spots for you selfie with the backdrop of green hills.
Tanah lot temple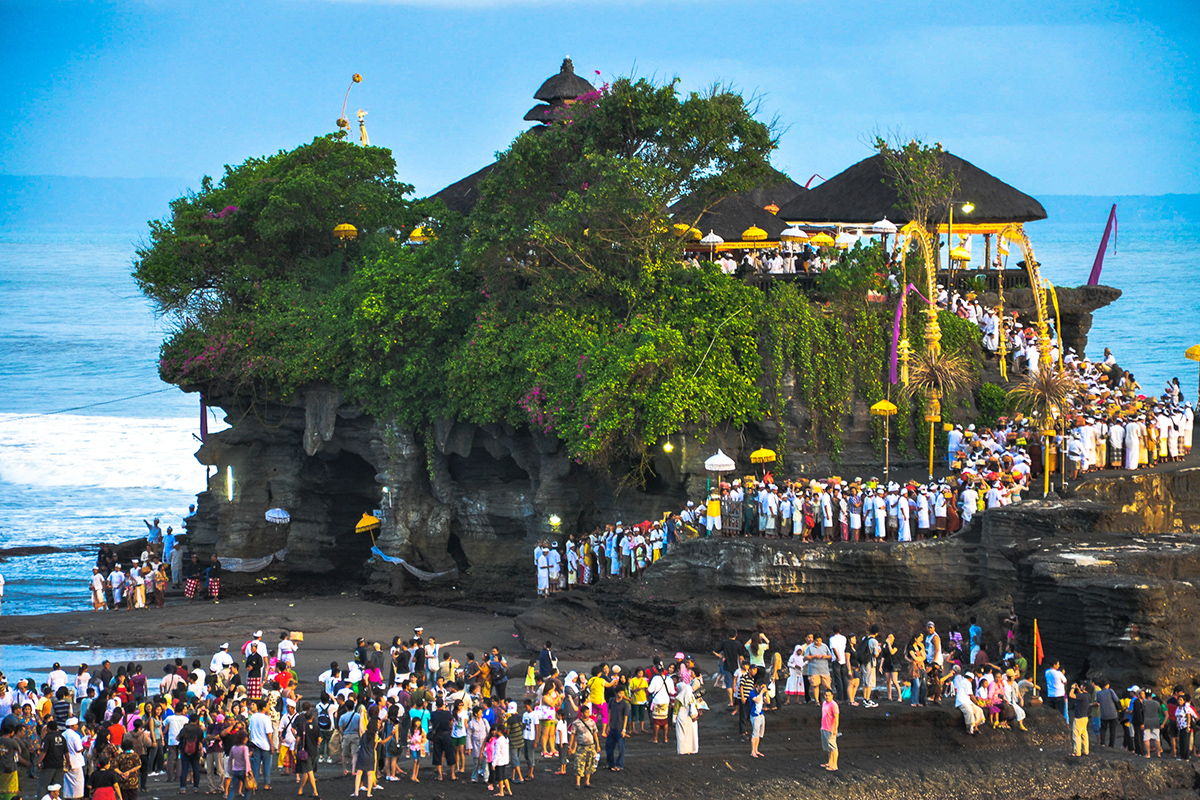 Tanah Lot Temple is one of Bali's most important landmarks, famed for its unique offshore setting and sunset backdrops. An ancient Hindu shrine perched on top of an outcrop amidst constantly crashing waves; Tanah Lot Temple is simply among Bali's not-to-be-missed icons.
The onshore site is dotted with smaller shrines alongside visitors' leisure facilities that comprise restaurants, shops and a cultural park presenting regular dance performances. The temple is located in the Beraban village of the Tabanan regency, an approximate 20km northwest of Kuta, and is included on most tours to Bali's western and central regions.
Regular Tours Price :
IDR. 500.000/car ( 1 till 6 person included)
IDR. 900.000/minibus ( 1 till 12 person included)
IDR. 1.100.000/minibus ( 1 till 17 person included)

Inclusion : Private Car / Minibus / Bus + Petrol + English Speaking Driver + Mineral water
Note : Entrance fee and lunch is not include in the price
Or
Inclusive Tours Price :
IDR. 500.000/person

Note : For Inclusive Price is minimun Booking 2 Person
Inclusion : Private Car / Minibus / Bus + Petrol + English Speaking Driver + Entrance Fee + Parking Fee + Lunch + Mineral Water
Area Covered for Pick Up :Seminyak, Legian, Kuta, Nusa Dua, Jimbaran, Sanur, Ubud, Denpasar, Benoa Harbour, Airport Please contact us for pick up in different area
Booking Form
Tripadvisor
Most Recommended Activities
Contact Us ?

Booking Now!
Get Bali Tour Packages Prices at affordable rates. Our company Love, Explore & Chill provide the best facilities for Bali Tour passengers. Enjoy fun travel services from Love, Explore & Chill.