Home » Most Recommended Tours » Bali Beaches Tour
Bali Beaches Tour
About Trip
Bali Beach Tour is a Bali Half Day Tour Packages to Visit some of the famous and beautiful white sand beach and fresh seafood dinner at jimbaran bay beach lokal restaurant. Is a great journey to enjoy having sun bath along the white sand beach, swimming in a clean sea water or surfing with great wave for your adventure. Bali Beach Tour will visiting plates of interest such as Kuta Beach the famous white sand beach in Bali islands, Dreamland Beach is cleaner than the beaches in the main tourist areas and Jimbaran for fresh seafood dinner. Bali Beach Tour will bring you to the wonderful memory with experiences as the feature of this package. Our professional Bali Tours Driver is always outstanding offer our best services to keep your convenience trip along with private full air-conditioning car transfer to complete your enjoyable on Bali Beach Tour. Below is short description places of interest will be visit during the Bali Beach Tour.
Bali Beach Tour Itinerary :
11:30 am– Pick up at the hotel
12:00 pm – Visit Kuta Beach
13:30 pm – Visit Dreamland Beach
14:00 pm – Visit Suluban Beach
15:30 pm – Visit Padang-Padang Beach
16:30 pm – Sunset Dinner JimBaran Bay
Kuta Beach
Was originally discovered by tourists as a surfing beach paradise. It has long been a popular stop on the classic backpacking route in South East Asia. Back in the 1980s they used to talk about the three Ks: Katmandu in Nepal, Khao San Road in Bangkok and Kuta. Today Kuta Beach still attracts some hardcore backpackers as well as families and tourists from all over the world. As the beach is windy with high waves, it is not suitable for boating or swimming there. But it is an ideal place for wind surfing, which is favored by the young who look for excitement. It is also an ideal place for watching the beautiful sunset.
Dream Land Beach
Is one of the most beautiful beaches in Bali. It is located in the Southern Peninsular of Bali, south of Bali airport and about 30 minutes from Kuta Center. Dreamland Beach is also known as New Kuta Beach but don't be fooled by the name, this is not anywhere near the busy Kuta Center where the famous Kuta Beach is and Dreamland Beach has soft white sand beach. Dreamland Beach was in the village of Pecatu, Badung regency, located in the southern island of Bali. You can reach this beach is about 30 minutes from Kuta Beach at Jimbaran.
Suluban Beach or Blue Point beach
Suluban
Beach
, also known as
Blue Point Uluwatu
, is a magnificent and very popular
beach
that can be found in the Bukit Peninsula Bali! Pantai Suluban
Uluwatu
lies beneath a looming cliff face that can only be accessed by adventuring through the limestone caves.
Padang - Padang Beach
Padang Padang Beach
. One of the beautiful white sandy beaches in the south of
Bali
(Bukit). The place is getting more and more famous. It's a beautiful bay, with a few small warungs, where you can buy some drinks and snacks. It's frequented by international and local tourists and also famous for a good wave just a bit off the
beach
.
Seafood Dinner at Jimbaran Beach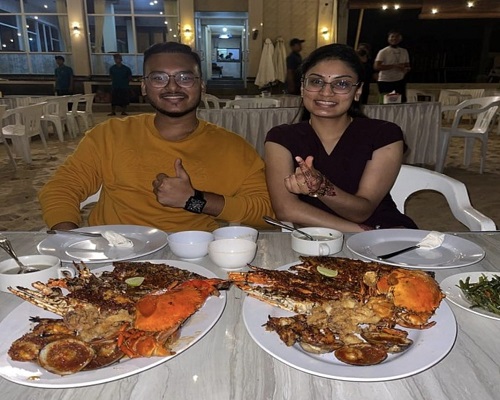 Jimbaran Beach is a beautiful beach located in the southern part of Bali with white sand unfolding along the coastal. Jimbaran beach is very popular for fresh lokal seafood, we will visit this restaurant after do Bali Beach Tour. There are plenty of cafes offer delicious of seafood dinner with breathtaking view of Indian Ocean. It is served right on the beach with beautiful table set up apposite to the ocean. Jimbaran Bay Village, is the home to some of the best known international hotel names which straddle the bay and luxury villas are perched on the hillside with enviable views over the bay.
Regular Tours Price :
IDR. 550.000/car ( 1 till 6 person included)
IDR. 1000.000/minibus ( 1 till 12 person included)
IDR. 1.200.000/minibus ( 1 till 17 person included)

Inclusion : Private Car / Minibus / Bus + Petrol + English Speaking Driver
Note : Entrance fee and Dinner is not include in the price
Or
Inclusive Tours Price :
IDR. 500.000/person
Note : For Inclusive Price is minimun Booking 2 Person
Inclusion : Private Car / Minibus / Bus + Petrol + English Speaking Driver + Entrance Fee + Seafood Dinner Package at Jimbaran + Mineral Water
Area Covered for Pick Up :Seminyak, Legian, Kuta, Nusa Dua, Jimbaran, Sanur, Ubud, Denpasar, Benoa Harbour, Airport Please contact us for pick up in different area
Note :
The price already include with 21% Government tax and Services

Get special price for group booking

Regular Tours Price : is a Bali day tours price without include dinner and entrance fee, you need to pay by your own self

Inclusive Tours Price : is a Bali day tours price with include dinner and entrance fee

The tour is Private Tours, means there is no other participant, just only you and your companion

The Tour will assist by English Speaking Tours Driver

Tour Guide can be requested, contact us if you want to request Tour Guide during the trip

Time and Tourism site is subject to change based on your request.

Use contact form provide to send us message, asking information or make tour booking request.
Terms Payment
Payment is Cash Payment

Payment is on the day itself with our driver

Payment with other currency will convert based on daily exchange rate
Booking Form
Tripadvisor
Most Recommended Activities
Contact Us ?

Booking Now!
Get Bali Tour Packages Prices at affordable rates. Our company Love, Explore & Chill provide the best facilities for Bali Tour passengers. Enjoy fun travel services from Love, Explore & Chill.